Great RV Rental Vacations start here!
Best RV Rental Sites (April, 2021)
As we start to see the world re-open after the first pandemic in over a century, one thing that has become clear is the travel landscape has changed forever. Social distancing is here to stay and that makes travelling by air, bus & train much more difficult. You also need to look at the accommodation factor, hotels, B&Bs and hostels are not going to be what they used to be. Prices will inevitably rise to subsidize the fewer numbers at bars and restaurants and additional costs to needed for cleaning. 
The RV Rental industry on the other hand is set to reap the rewards as people and family's choose to travel in the comfort of their own clean motorhome. RV Rental gives travellers the freedom to explore the world at their own pace without the need for busy bus & train stations. See the sights, explore the local cuisine all from the comfort of your own motorhome rental. It truly is stress free travel at its very best.
RV Rental Near Me
There is something magical when you think of the classic American road trip. Whether it's the romance of traveling from Chicago to Los Angeles along historic Route 66 or feeling the wind in your hair as you cruise along the cliffs of the pacific coast highway. Finding the best one way RV rental will make those dreams come true. 
Why trust Travelbycamper.com for you next RV Rental?
Our dedicated and award winning team of travel writers and campervan enthusiasts have years of experience compiling the most detailed travel guides and RV rental reviews on the net. All recommended RV rental sites, campsites and camping accessories have been reviewed by our team and need to score a minimum of 4 out of 5 to be even considered for recommendation. We do all of the hard work so that you don't have to!
New Zealand Motorhome Rental
Split over 2 island New Zealand has something for everyone when it comes to RV rental. From the towering mountains and glaciers to the picturesque fjords, farmlands and beaches. Motorhome hire NZ is easy with multiple popular pick-up and drop-off  locations. Depending on where you fly into New Zealand you can begin your campervan hire in Queesntown, Auckland, Christchurch or Wellington. Most campervan rental agencies in New Zealand allow you to return your van to a different location for an additional fee.
Motorhome Rental Australia
Australia is  one of the most popular campervan rental spots in the world and has been for years. The combination of bustling cities, spectacular coastlines, breathtaking natural beauty and a fantastic road network means the Australia campervan rental business is booming. Choose from many locations to begin your once in a lifetime roadtrip including campervan hire Brisbane, Sydney, Melbourne .
Motorhome Rental Norway
Norway is one of the most picturesque destinations in Europe and there is no better way to explore it than by Campervan. Whether it is the world-famous fjords first-hand of Hardanger or the chance of chance of seeing the Northern Lights in all their glory in Lofoten, Norway won't disappoint. Read our full
guide to campervan hire Norway
Motorhomes for Hire in Scotland
There is only 2 ways to properly see Scotland. By car and B&B which can be troublesome especially in the remote highlands or by Campervan, you transport and accommodation in one. Its an amazing place, don't limit yourself to same old city breaks, get out and see the real Scotland. Our expert guide to Scotland in a campervan hire has everything you need to have the trip of a lifetime.
Motorhome for Hire Ireland
We've got you covered when it comes to finding a campervan for hire in Ireland. Ireland is one of the most campervan friendly countries in Europe with a huge network or campsites, wild camping spots and even pubs that are delighted to see you arrive and spend the night. Whether its Ireland rugged west coast, the famous Game of Thrones sites in the north or the ancient east, you wont be stuck for amazing experiences. See our guide to the best campervan hire experience in Ireland.
Golf fan, animal lover, foodie, DIY enthusiast and passionate about travel. Since his late teens Karl has spent years on the road travelling the world and documentating his adventures.. 
"See the world at your own pace.. travel by campervan"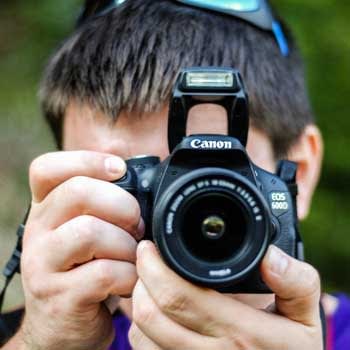 What started as a hobby, Fernanda now spends the majority of her time planning once in a lifetime adventures for happy travellers all over the globe.  When she's not building itineraries she can be found reading, watching cheesy shows on Netflix and baking!  
Freelance Journalist & Travel Blogger
Trained as a professional journalist Beth now spends as much time as possible travelling, experiencing local cultures and cuisine and writing about it. 
Travel By Campervan
Grianan Fidh
Sandyford
Dublin
D18 P778
Sign up to our email newsletter for al the latest travel news
© 2020 Travel By Campervan